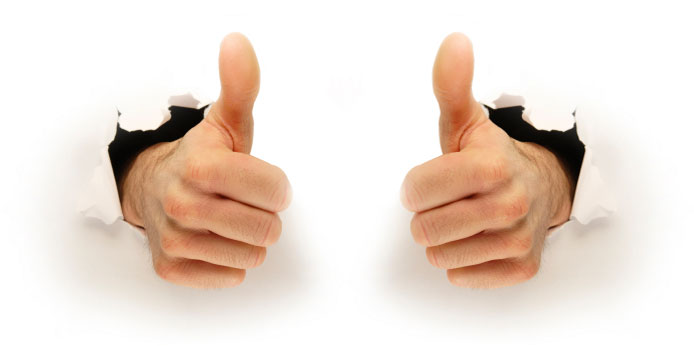 Two thumbs up to the shuttle driver from the airport to the rental car facility for helping with my bags and getting them onto a cart. Even more thumbs up to Sheena, working at the Budget Rental Car desk, having observed me struggling to manhandle the recalcitrant luggage cart up to the desk, quickly checked me in and then SHE went to get my car, drove it around, backed it up, and even helped me load it. Wow.
However, my experience with Lawnfield Inn & Suites in Mentor, Ohio was not as pleasant. A very definite thumbs down to their indifference to my much earlier request for a first floor room...knowing that I had several bags to manage to my room, alone. They ignored their earlier promise, and as I struggled to get to my top floor room, having to maneuver around tight corners with an even larger luggage cart with a mind of its own to the one, small elevator, a very kindly soul from the kitchen staff offered to help and actually assisted me all the way to my room.
I travel a lot, and usually can manage quite well on my own. But when I know that I may need assistance or accommodation, and request it ahead of time, I'm dismayed when that courtesy is absent and my requests are simply ignored. Now I'm struggling NOT to become the hotel guest from hell, finding fault with everything. Yeah, I know, that's my issue.