Just returned from a teaching / lecturing trip to California, and I must admit, seeing the sunshine (albeit after some morning fog) was delightful. Oh I'm still definitely a pluviophile, but can definitely appreciate the occasional visit to the south.
My workshops at the Caning Shop in Berkeley, CA for the Bay Area Basket Makers (https://bayareabasketmakers.files.wordpress.com/2014/10/twinings-september-2014.pdf) were well attended and most enjoyable. It's always a joy to teach such receptive and talented students!
From there I ventured further south to speak at the Central Coast Weavers Guild (http://www.centralcoastweavers.org/) meeting. The topic was my journey as a fiber artist, but we all had some wonderful laughs as I shared photos from "then" to "now". Again I was much impressed with the knowledge and creativity of the members (as well as their sense of humor).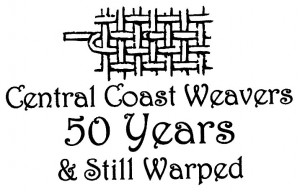 Throw in a bit of shopping, site seeing (including the monarch butterfly preserve), and visiting with friends, and it was a relaxing and rewarding trip. I also came back with lots of ideas for new baskets and jewelry. How perfect is that??